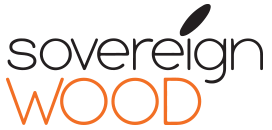 All of our Sovereign Basswood Shutters are lovingly crafted from A-Grade American Basswood (tilia americana), which is a native hardwood harvested exclusively from the east coast forests of North America. We use this hardwood timber, Premium A-Grade American Basswood for its light weight, unmatched stability, splendid colour/grain uniformity, its remarkable resistance to warping, and its reliable stability when cut, shaped and dried.
Of course hardwood shutters can be made from any timber, but we know lighter is always better as most any hardwood timber can and will make shutters heavier, which in turn – and over time – will cause unnecessary strain to joints and hinges. A lightweight timber with a very fine uniform texture, colour and grain, basswood is also remarkably easy to machine, screw, glue, and is a very compliant material when sanded, sealed, painted or stained to its luxurious, smooth and naturally satisfying wood finish.
In addition to these industry attributes, basswood also remains a reliable, renewable resource as careful, monitored, annual US hardwood forest management ensures all tree harvesting is done responsibly while sustainably balancing fresh wood growth with timber removal.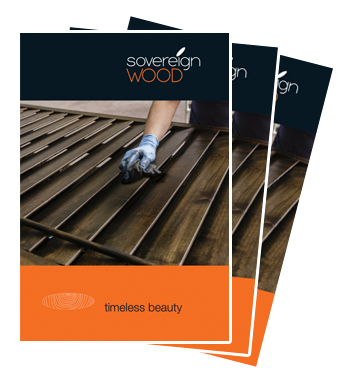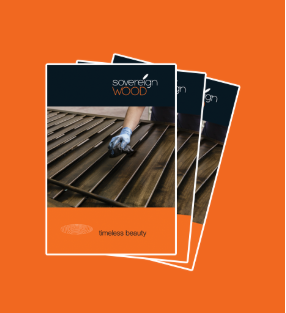 Our Sovereign Wood range is available in two Basic Finishes:
1. Painted
2. Natural Stain
And comes with an additional range of 9 paint colours and 10 stains. (Custom paint options are also available)
Our Sovereign Wood paint finish consists of the highest quality polyurethane, which offers both a tough and durable coating highly resistant to the elements, and provides a beautiful, consistent, long-lasting finish pleasing to the eye, as well as a daily joy to use. Our uniquely blended polyurethane paint also provides superior durability as well as lower maintenance when compared to most other industry paints used in existing shutter construction.
Sovereign Basswood Shutter Features:
Lightweight, yet extremely strong
64mm, 89mm and 114mm louvres
A wide range of frame and stile options – beaded and flat
Uniform grain for a beautiful stain finish
Low in resin and tannin (which may bleed through finish)
High quality Polyurethane paint for a durable finish
9 paint colours, 10 stains, with Custom paint available